Switch to RealVNC:
Your Path to REAL
Secure Remote Access
No matter the size of your network, trust RealVNC to be your reliable remote access solution.
RealVNC is excited to expand our UK reseller network with the support of QBS.
Learn more about the Switch Campaign, offer your customers the REAL remote access solution, and expand your product range.
With over 20 years of pioneering remote access technology, RealVNC stands out with:
A 95% customer retention rate, showing the commitment to delivering trustworthy solutions

Exceptional customer service marked by high NPS and CSAT scores, putting customers at the heart of all decision-making

A reliable, secure, robust, and scalable foundation for customers' remote access needs.

The confidence to "Connect and take control" securely with RealVNC as customers' everyday IT toolkit.


HOW TO SWITCH TO REALVNC – GUIDELINE FOR UK RESELLERS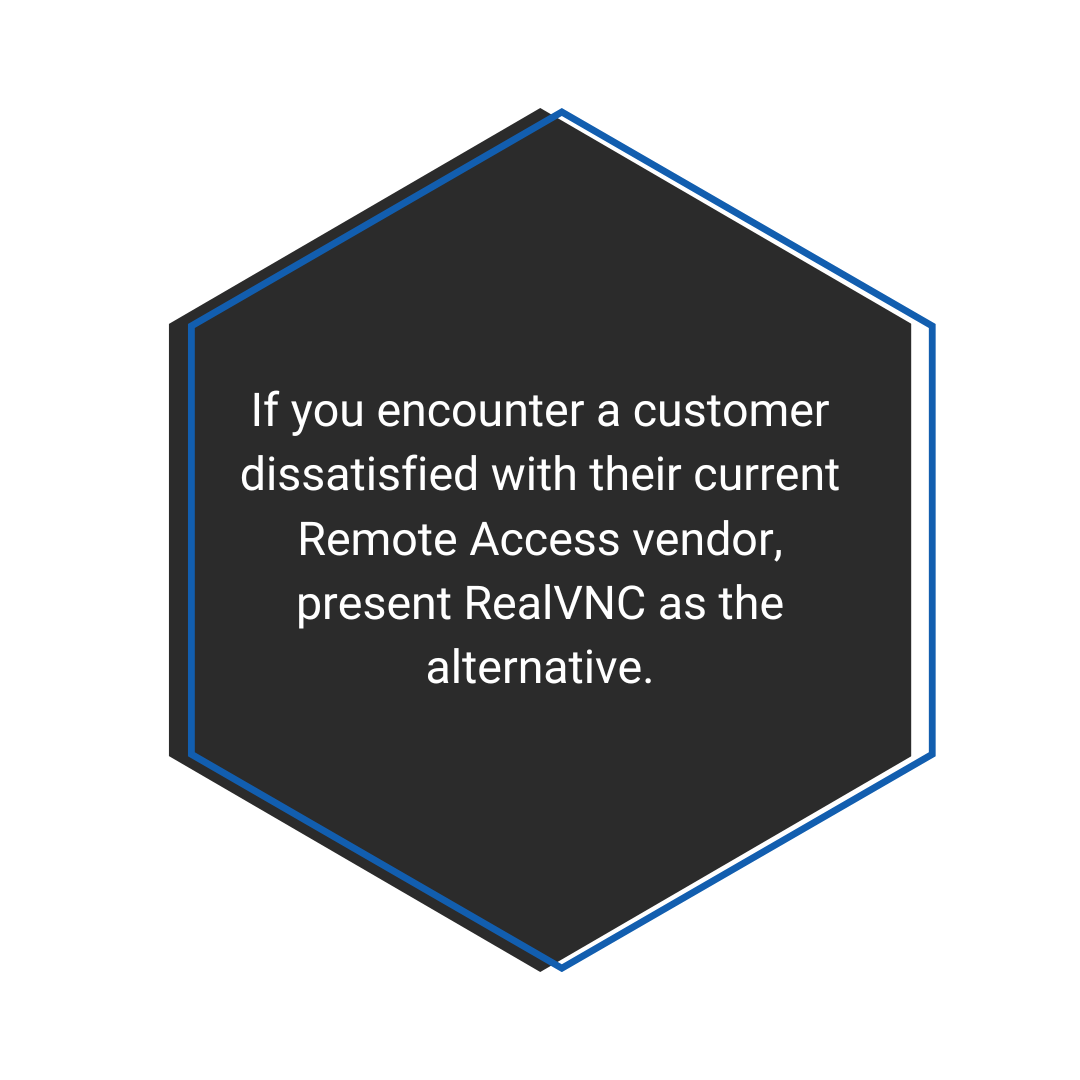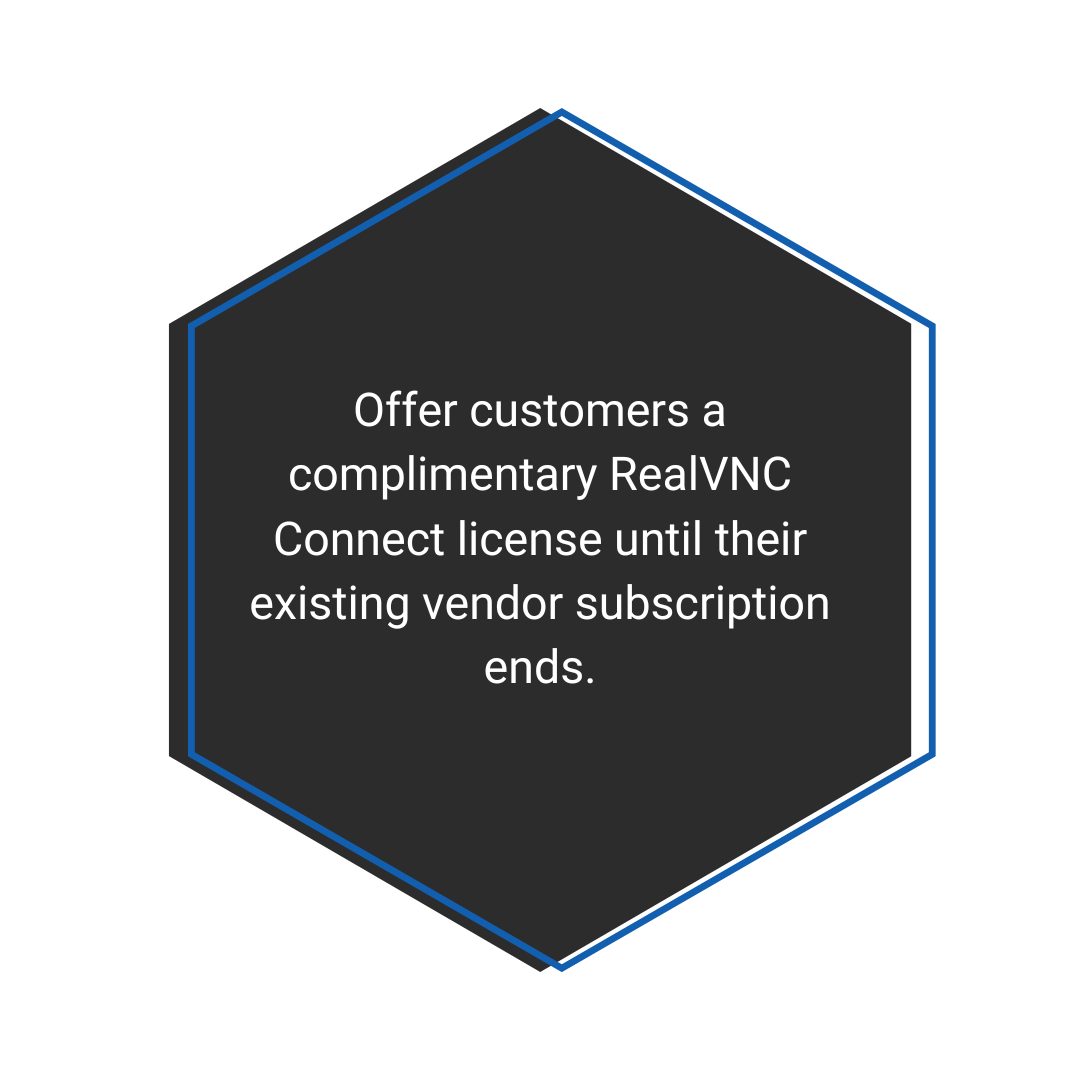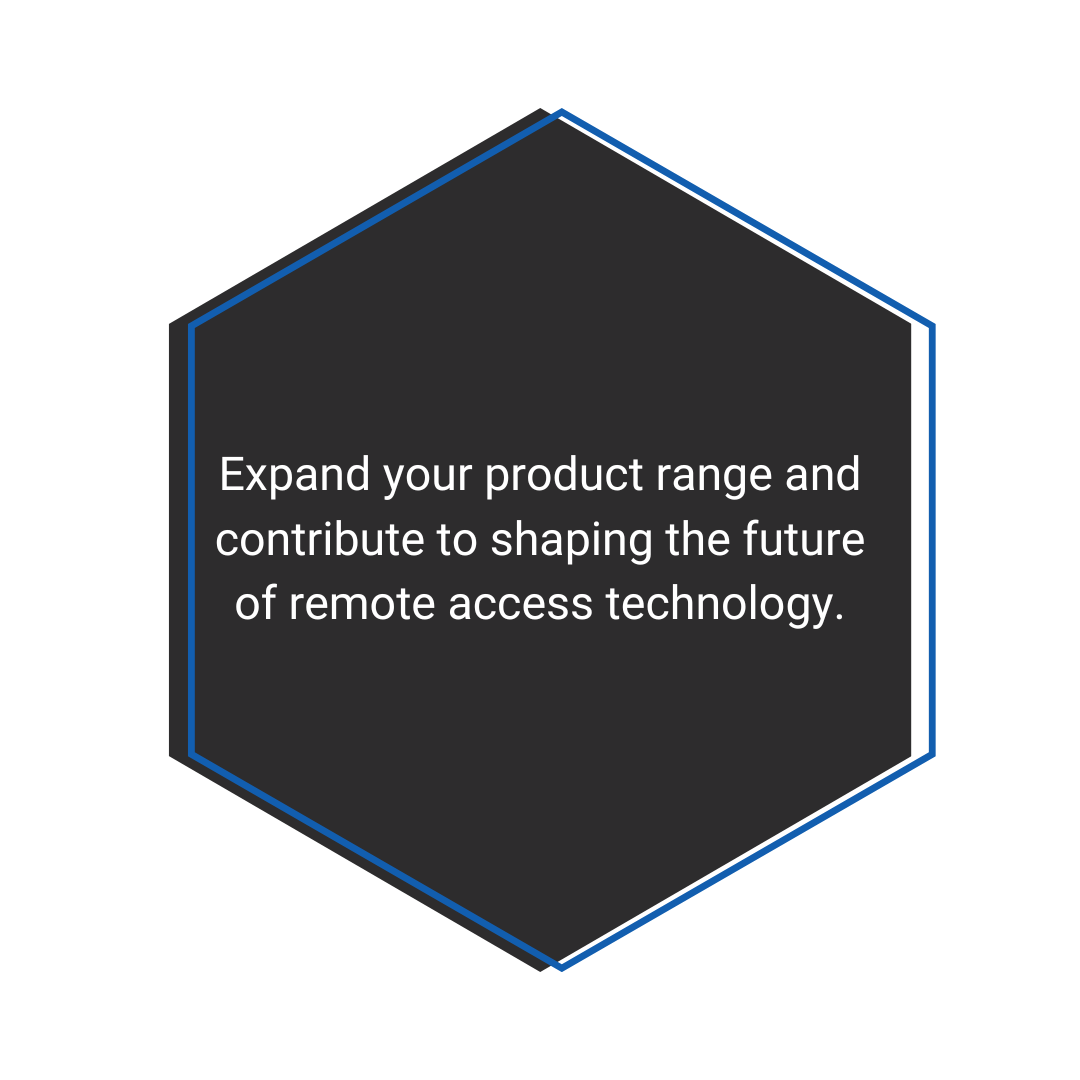 TERMS & CONDITIONS
The Customer must provide proof of their current Remote Access Vendor Solution subscription – showing number of Users/Devices and start/end dates of subscription.
The Customer agrees to a minimum 3-year subscription with RealVNC (paid annually) with the first payment due from the date of the expiry of their existing Vendor subscription.
The customer cannot reduce the number of Users/Devices they currently have a subscription for.