Design courses like a pro.
Create interactive online courses
and assessments — even if you
aren't so tech savvy!
Book a Demo
Contact us
QBS Software is officially "iSpring Trusted Partner 2022" and "iSpring Platinum Partner"

With our Platinum Partner status we can offer you the best conditions on the market.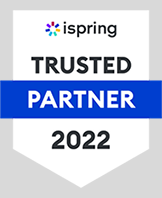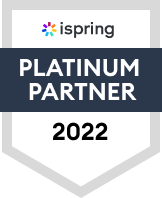 Award-winning eLearning tools


If you know PPT, you know iSpring
iSpring wanted to slay the learning curve dragon so they integrated iSpring Suite right into PowerPoint.
Work within an environment you already know and create courses like a pro.

Courses
Convert your PowerPoint presentations into online courses with just a couple of clicks. All PPT effects will be preserved.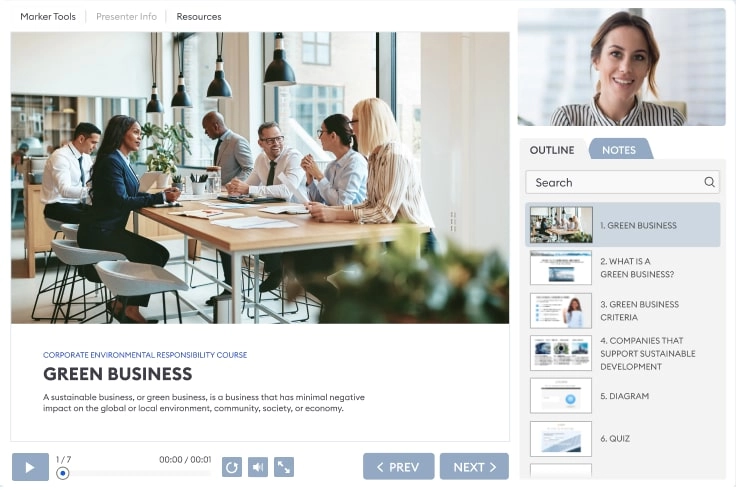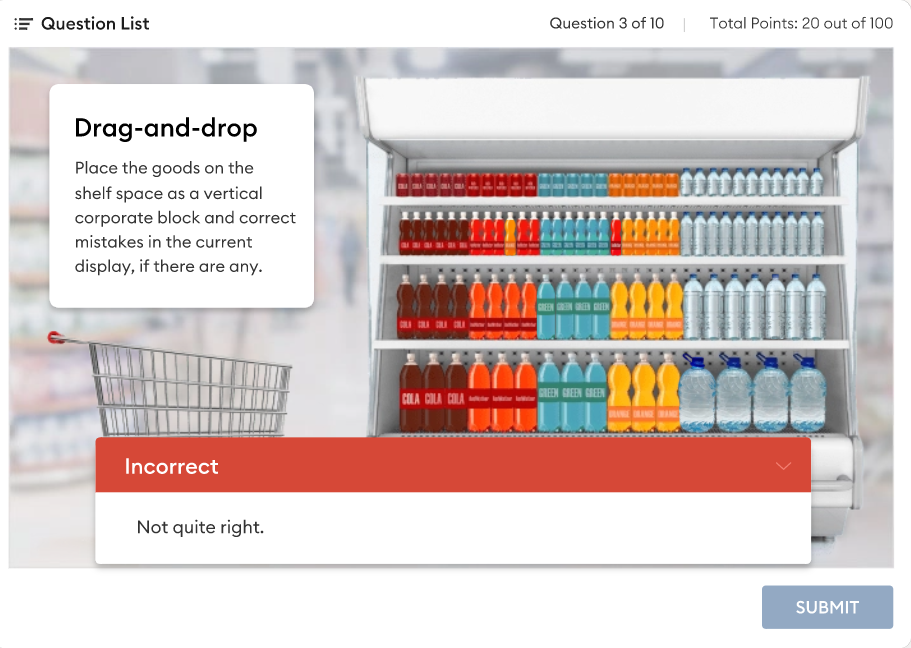 Quizzes
You can run a company-wide assessment to evaluate your employees and gather feedback.
iSpring's ready-made templates will make quiz creation a breeze.
Interactive role-plays
Develop communication skills with interactive role-play scenarios.
Choose from a diverse array of characters and locations, build branching scenarios, and add voiceovers to immerse your staff in a real-world environment.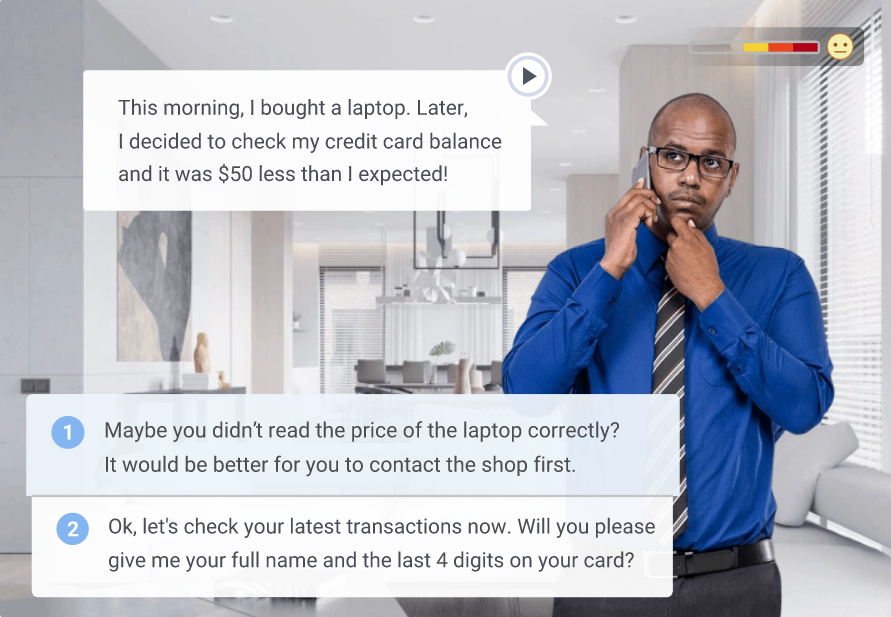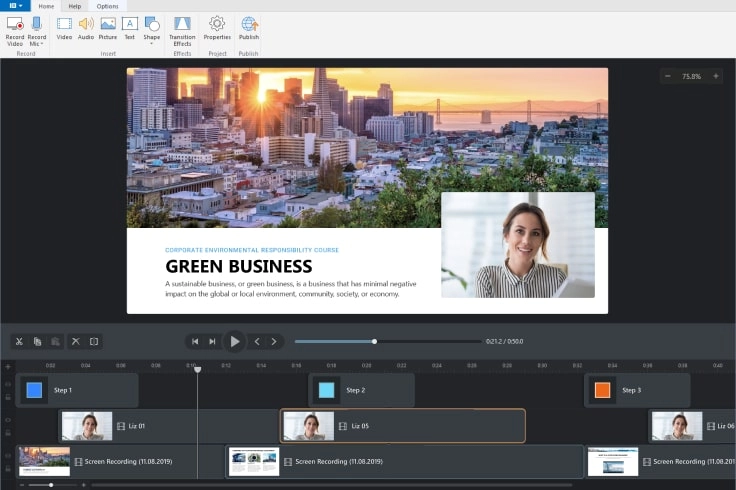 Video studio
Even with no video editing skills, you can create video lectures, screencasts and software tutorials in a snap.
You can easily edit your videos: make cuts, merge clips, add titles, music, and much more.

Save hundreds of hours with ready-made
eLearning templates and assets
Take advantage of iSpring's library of 89,000+ professional eLearning assets: course templates, diverse characters, icons, locations, furniture, office equipment, devices, gadgets, and more.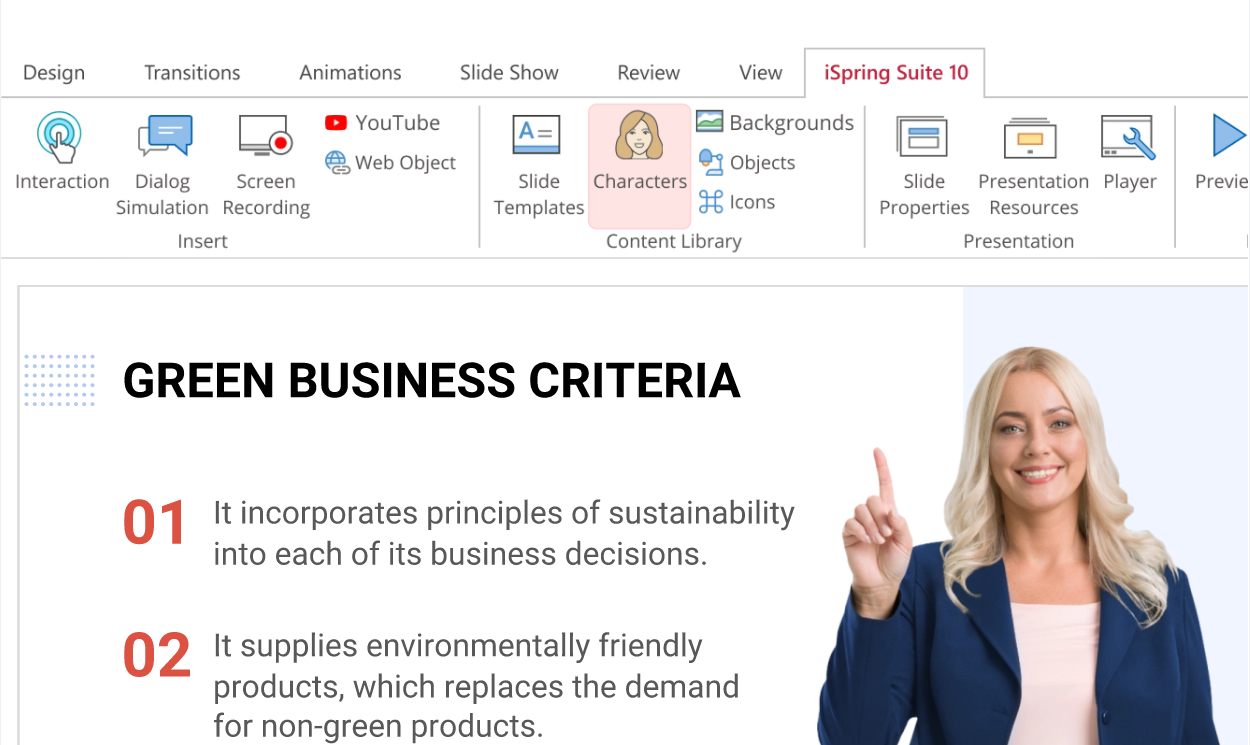 2,300+ slide templates
You can pull a professional-looking course together quickly with versatile slide templates — just select slides that fit your learning scenario, enter texts and add images, and your course is ready to go!
81,000+ character images
Add characters of different ages, ethnicities, and professions to create unique content. Choose from 300+ photos of each of the 255 characters with a variety of facial expressions and poses to create any learning scenario.
2,500+ location images
Forget about scrolling through stock photos in search of a high-quality, crisp, neat backdrop. Select from 2,500+ backgrounds: airports, banks, offices, hospitals, classrooms, warehouses, etc.; any location you might need.

Work on eLearning projects as a team in the central online space
Work on courses together with your team
The project files are always in perfect order and easy for you and your team to access in iSpring Space. Just send your colleagues and SMEs a link, and they'll be able to review your content.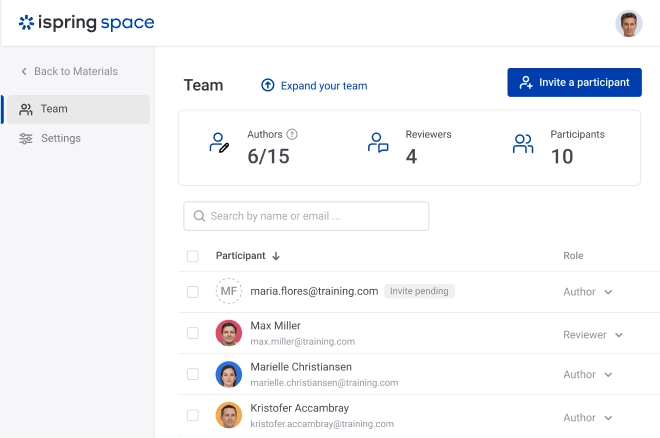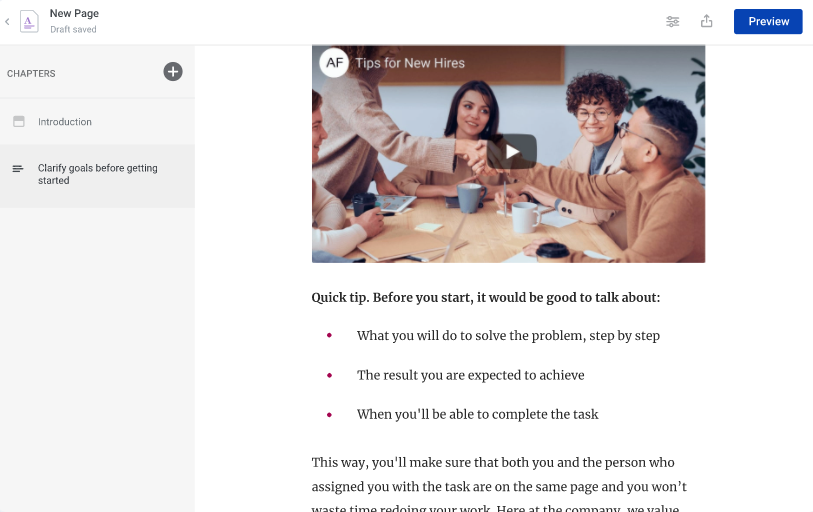 Build interactive courses in your browser
You can create courses and quizzes for an LMS online, without installing a thing. All you need is an Internet connection and iSpring Space — just add texts, images, and videos, and your course is ready!
Get approval from stakeholders faster
The review and approval process can be clear, productive, and fast. Instead of tracking multiple copies and revisions, send stakeholders a link to a draft course and receive their feedback right there.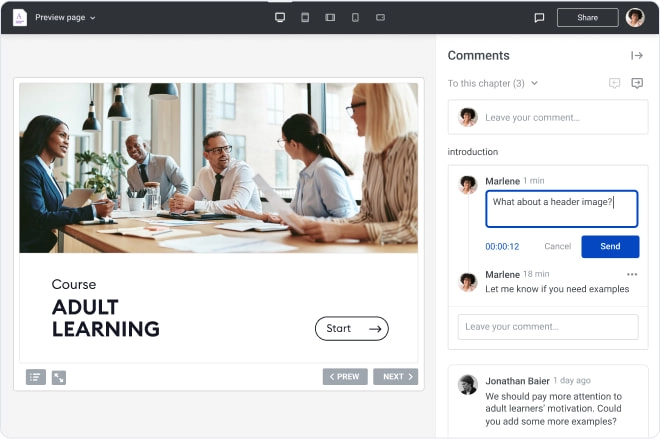 Create once, view everywhere
iSpring content displays perfectly on any device, including PCs, Macs, tablets, and smartphones (with Windows, iOS, and Android). iSpring courses automatically adapt to any screen size and ratio.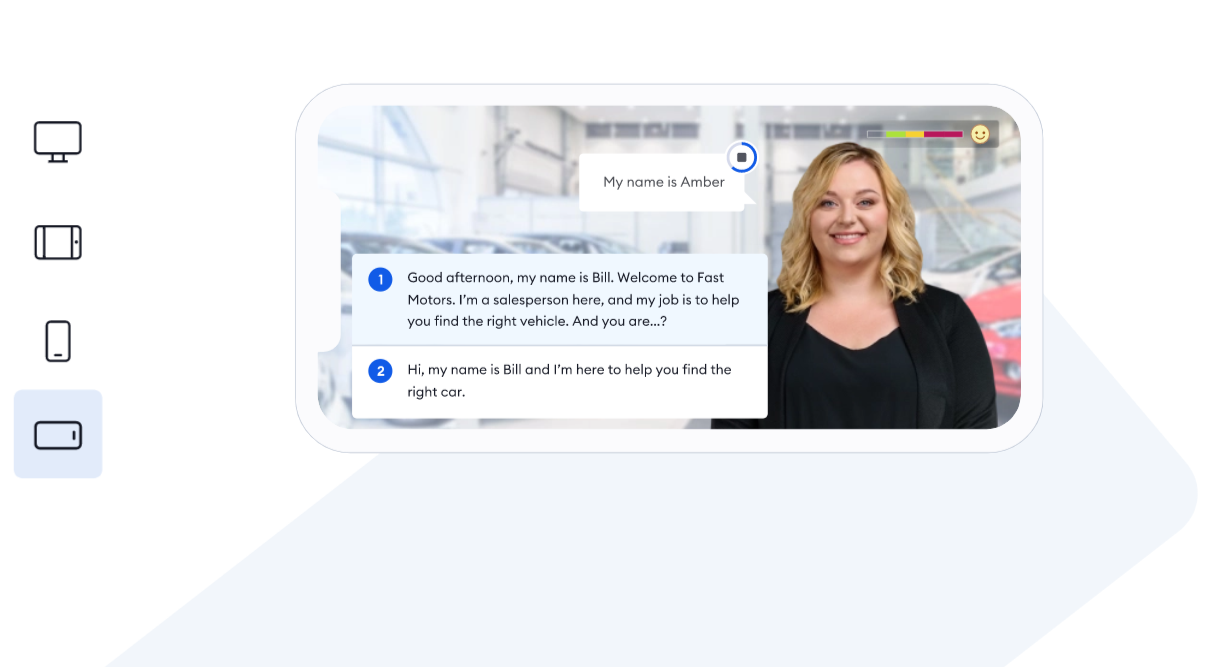 Fast LMS for mission-critical projects
perfectly integrated with iSpring Suite
Even if you already have an LMS, check out iSpring Learn. It's loved by both instructors and learners for its ease of use and helps you set your organization's online training on autopilot.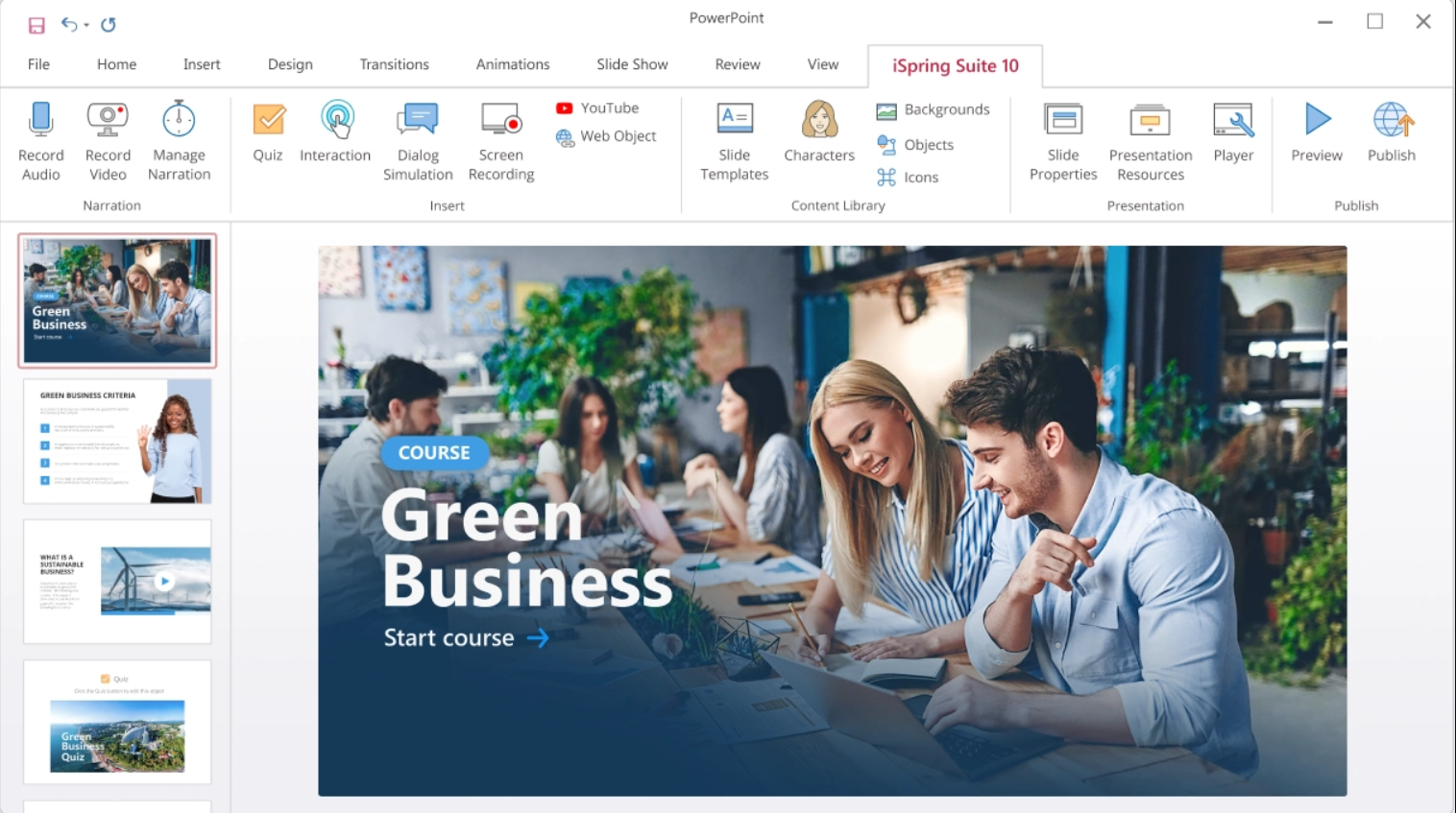 Customization and security
Learning portal with your branding
Make your learning management system consistent with your brand. Use your domain, logo, and corporate colors.
Integration with your IT ecosystem
iSpring Learn LMS can share data with your HR system, CRM, and other back-office systems via iSpring APIs.
Data security guarantee
All content, personal data, and statistics are securely stored on servers in the USA and Europe. iSpring is fully compliant with GDPR and similar regulations.
Get all training scenarios covered with one LMS
Onboarding
Welcome new hires and get them productive faster. Introduce employees to products, processes, and corporate culture quickly and efficiently.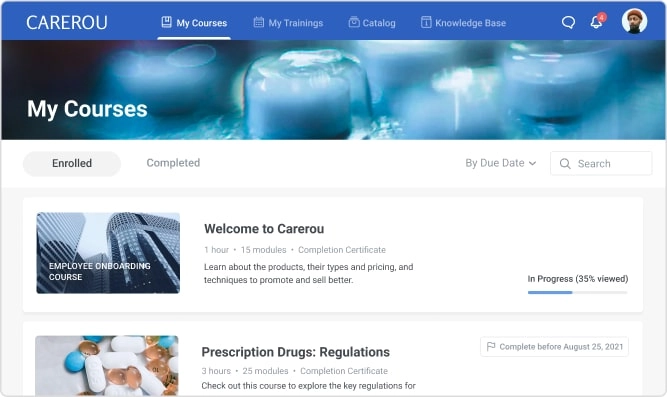 Product training
Provide quick access to the latest product updates and practices. Whenever an employee needs a quick brushup, they'll have iSpring Learn on their desktop, tablet, or mobile.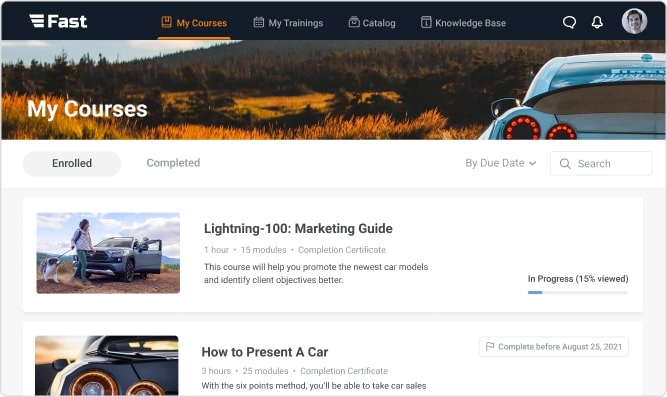 Sales training
Boost your sales reps' performance. Share best sales practices, assess product knowledge, and train communication skills a safe-to-fail environment.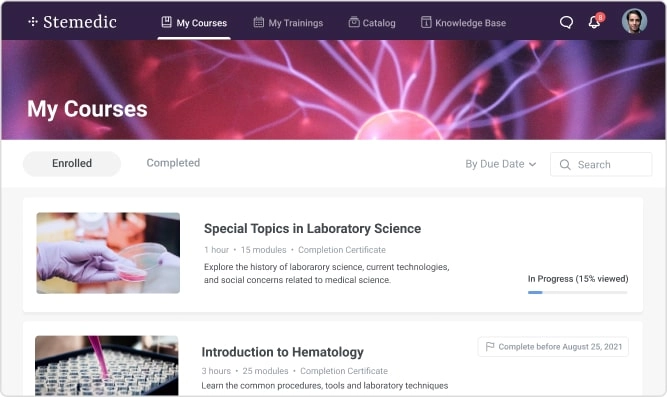 Channel training
Develop a global knowledge base for your representatives and partners. With iSpring Learn, everyone in your partner network is up to speed with corporate standards.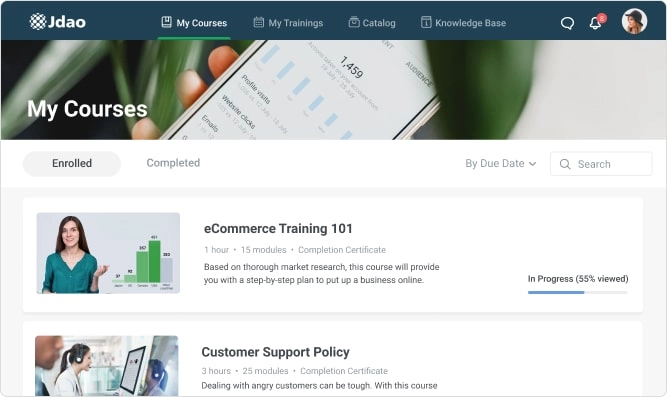 Compliance training
Make compliance less of a headache by taking it online. Easily deliver and update content on your learning portal to make sure your employees are always compliant.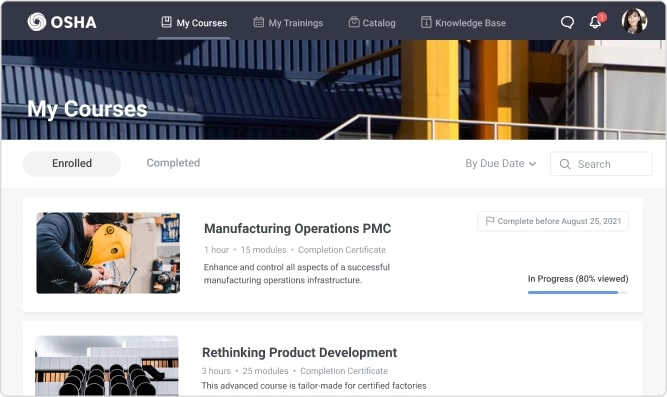 Certification
Assess employees' performance with online exams, interactive scenarios, and self- assessments. The system will automatically award completion certificates and generate reports so you can see the entire picture.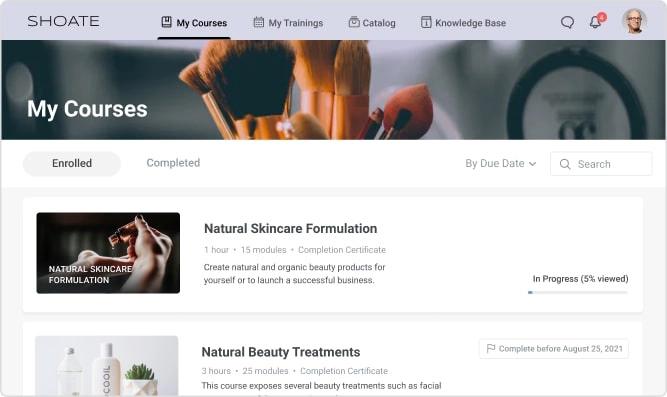 Fast and robust
With iSpring's superior technology under the hood, you can build and launch a training program in a matter of hours.
Easy
iSpring's intuitive user experience makes the LMS super easy to use for both learners and training administrators.
Fair price
Award-winning technology at the best price. No hidden fees for storage or bandwidth.
Mobile learning
With free iSpring Learn applications for iOS and Android,
learners can study when and where they want to,
and even save courses to their devices to take them when offline.