Trusted by over 100,000 Customers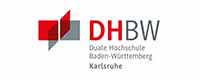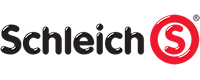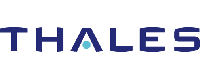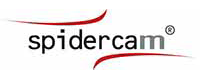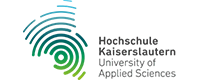 High Frame Rates
Enjoy a fluent on-screen experience as if you were sitting directly in front of the remote device, with 60 fps on local networks and most other internet connexions.
Low Latency
Near-instant responses are essential when working on a remote desktop. That's why AnyDesk latency lies below 16 ms on local networks and is therefore not perceptible.
Efficient Bandwidth Use
Perform tasks smoothly, even with bandwidths as low as 100 kb/sec. AnyDesk is the Remote Desktop Software of choice for areas with poor internet connectivity.
Highly Innovative Technology
Built by AnyDesk, DeskRT is an innovative codec that forms the foundation of AnyDesk. It compresses and transfers image data between computers in a way that no competing product is able to do.
Quickstart
Get started with AnyDesk right away – no installation or administrative privileges required. Download the small 3.7 MB file, launch and you're good to go. Or AnyDesk's web client go.anydesk.com for direct access.
Fail-Safe Erlang Network
AnyDesk's servers use Erlang technology. An extremely robust programming language that is used in the telecommunication industry. Users benefit from low latency, high availability and guaranteed uptime.
Why 500+ Million Users love AnyDesk

Blazing fast
Minimum latency via
our own DeskRT codec,
Frame rates of 60 fps.

Lightweight
Download 3 MB.
Start App.
Done.

Secure
Military-grade TLS 1.2 security,
256-bit AES
Transport Encryption

Everywhere
Works on Windows,
macOS, iOS, Android,
Linux, Raspberry Pi
900+ Million
Sessions per month
80 Million
Bridged miles per month

Runs in Cloud or On-Premises
Choose our cloud solution to benefit from our infrastructure and service or install on your own servers and work completely independently.

Full mobile support
Access and control desktops, servers, machines, and devices via smartphone or tablet. Cross-compatible and platform independent.

Flexibility & Customisation
Create your own version of AnyDesk and fit it to your individual needs. Allow a consistent brand experience for your users.
Enjoy full customisation adapted to your needs
Add your logo, and personalise settings and features

Create your own namespace and alias (yourname@yourcompany)

Choose between a Cloud or On-Premise solution
AnyDesk's Performance in Action

Screen Sharing from everywhere
AnyDesk allows for smooth screen sharing and recording from all across the world in real time.

Fluent Mobile Device Management
Need to manage a large number of mobile devices? AnyDesk can easily stem the workload and perform smoothly while saving plenty of time.

Smooth Remote Work with Unattended Access
Your high-performance PC is with you at all times. Work from everywhere using any device in real-time.

Efficient Remote Printing
Print from everywhere with one click, no detours needed. Your remote work experience becomes even more immersive and seamless.

Stable Interactive Access
Experience zero latency when interacting with your colleague's screen across the world. Software trainings and troubleshooting become a breeze.

Lightning fast File Transfer
Take your files with you wherever you are thanks to AnyDesk's super-fast data transfer and no limitation on the amount of data that is transferred.

AnyDesk's high-performance Remote Desktop Software enables latency-free Desktop Sharing, stable Remote Control and fast and secure Data Transmission between devices.

Desktop Sharing
View the screen of another device or share your monitor with other users.

Interactive Access
Control keyboard and mouse of another device or allow other users to interact with your screen.

File Manager
Manage data and files between two devices parallel to a normal remote session.

Wake on LAN
Turn devices on from sleep mode while connecting to them remotely.

Remote Printing
Print your files and documents from a remote device to a local printer, from any location.

Unattended Access
Access your remote device via password without having to accept the remote session manually.

Mobile Device Management
Configure AnyDeskvia a Mobile Device Management solution for the central management of Android and iOS devices.
Administration & Customisation
AnyDesk's features aren't set in stone. Our highly flexible solution offers endless options for customisation, adapting to the needs of any IT administrator.

Address Book
Keep an overview over your contacts and organise them by assigning special names or tags to them.

my.AnyDesk
Manage your clients via AnyDesk's central management console. Keep an eye on crucial session data and create your own custom client.

REST-API
AnyDesk's REST-API allows you to seamlessly integrate AnyDesk into your existing software.

Namespace
Choose your own Namespace for your AnyDesk Alias for precise identification.

Costum Client
Configure your own AnyDesk version with custom settings to reflect your corporate identity.

Group Policies
Keep administrative tasks centralised. Use Group Policies for the central management of users.

Session Permission Profiles
Choose different Session Permission Profiles for different users and adapt your session to your use case.
Security is our priority. Discover AnyDesk's countless security features that fit to your personal security requirements.

Two-Factor Authentication
Add another security layer to your unattended access by enabling Two-Factor Authentication.

Permission Management
Predefine what features are accessible when connecting to your device. For example, allow or disallow the use of your mouse and keyboard.

Privacy Mode
Keep your session private by blackening the screen of your remote device.

Whitelist
You can restrict access to your device and allow only certain devices to contact you.

Screen Frame
Use a customizable Screen Frame to make incoming connexions to your device visible instantly.
Thanks to AnyDesk's low latency, teamwork is now easier and faster than ever. Discover the best collaboration features for your projects.

Text Chat
Communicate with your client via text either during an active session or even before the connexion is established.

Whiteboard
Draw on the screen for visualisation and more efficient collaboration.

Session Invitation
Directly invite a user to access your device, no further request is needed.


Windows
Enjoy AnyDesk's large feature set. Simplify administration thanks to Group Policies. Find out about AnyDesk's endless customisation options for Windows.

macOS
AnyDesk for Mac or MacBook offers a small client of only 9 MB and a wide variety of features – from simple Remote Access to advanced administration features for pros.

Android
Designed for Android, the AnyDesk app seamlessly integrates with your device. Mobile Device Management possible. Download via Google Play store for maximum security.

iOS
Discover AnyDesk for iPad and iPhone via our light and compact app. Download AnyDesk securely from the App Store and enjoy intuitive navigation, regular updates and a helpful in-app tutorial.

Linux
AnyDesk runs on Ubuntu, Red Hat, openSUSE and Fedora. Or get a generic version in 64-bit. We offer a package manager for quick installation, constant free updates and guaranteed compatibility with older versions.

Raspberry Pi
Seamless remote access for Linux based systems. Enjoy a stable remote desktop, even after regular updates and cross-compatibility with older versions. AnyDesk for Raspberry Pi offers powerful administration tools.