Microsoft 365. We got this.
ShareGate is your new best friend
for big migrations, and everyday
Teams and SharePoint operations.
Download PDF
Request a Demo
Trusted by over 75,000 IT professionals worldwide.






ShareGate makes your biggest Microsoft 365 admin jobs easy.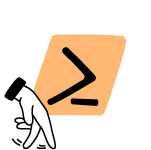 Skip PowerShell
With ShareGate, all the PowerShell scripts you'd write yourself are just a click away.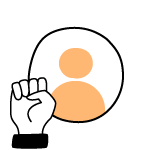 Empower users safely
Give users more freedom to use their tools. Easily set up guardrails and enjoy more peace of mind.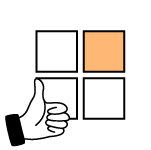 Keep up with Microsoft
ShareGate regularly updates their software so you can follow best practices and stay ahead of the curve.
Empower users to do their best work in Microsoft 365.
Keep your tenant organized and secure.
Move what you want, where you want it.
ShareGate's fast and simple migration tool is good to go – from migration to content management. Migrate to Microsoft 365. Move channels in Teams. Merge tenants.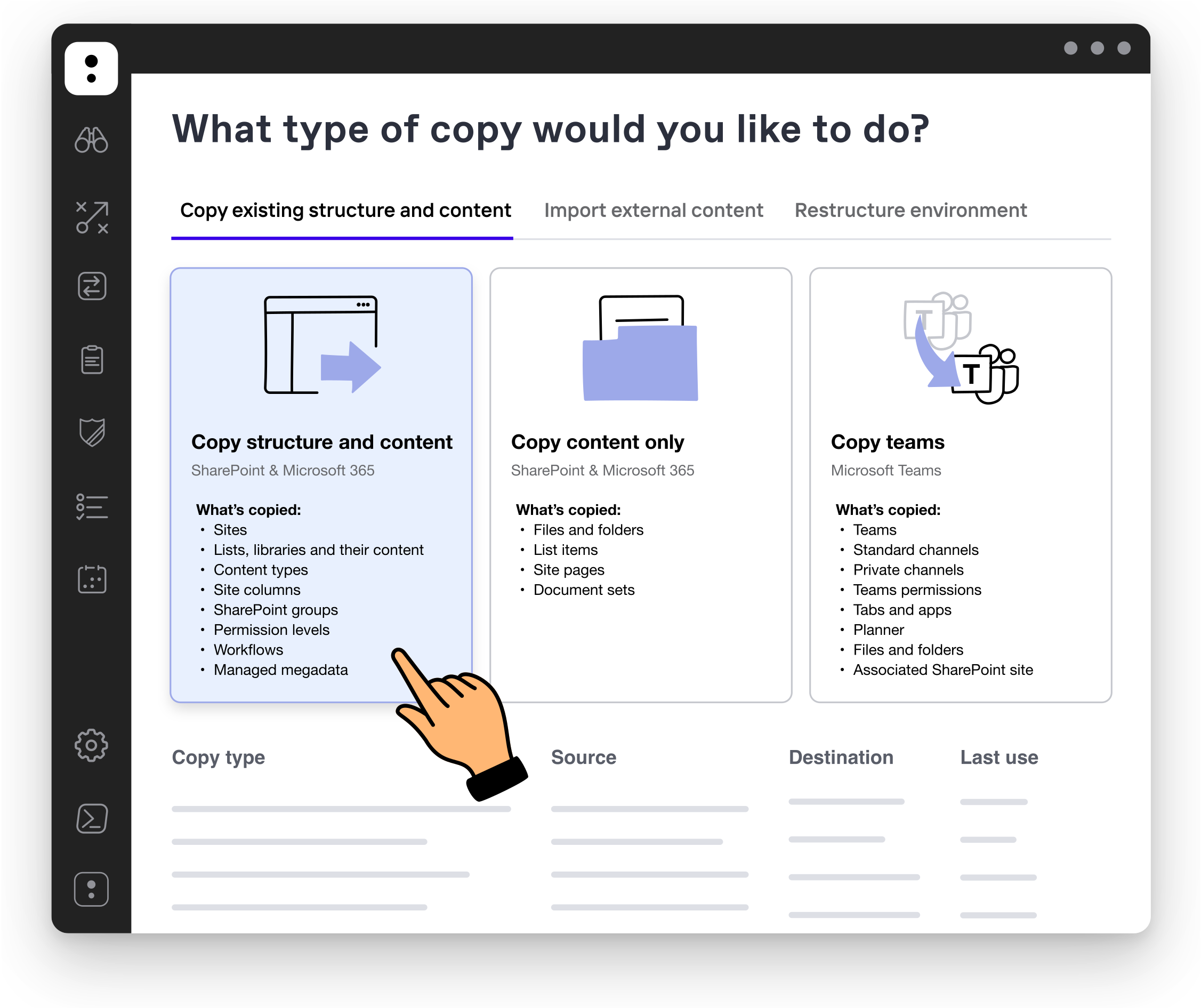 Stay in the know.
Stay on track.
The built-in and custom reports give you a total overview of your SharePoint and Teams inventory. See what exists. Who created it. If it's still active. And course correct as needed.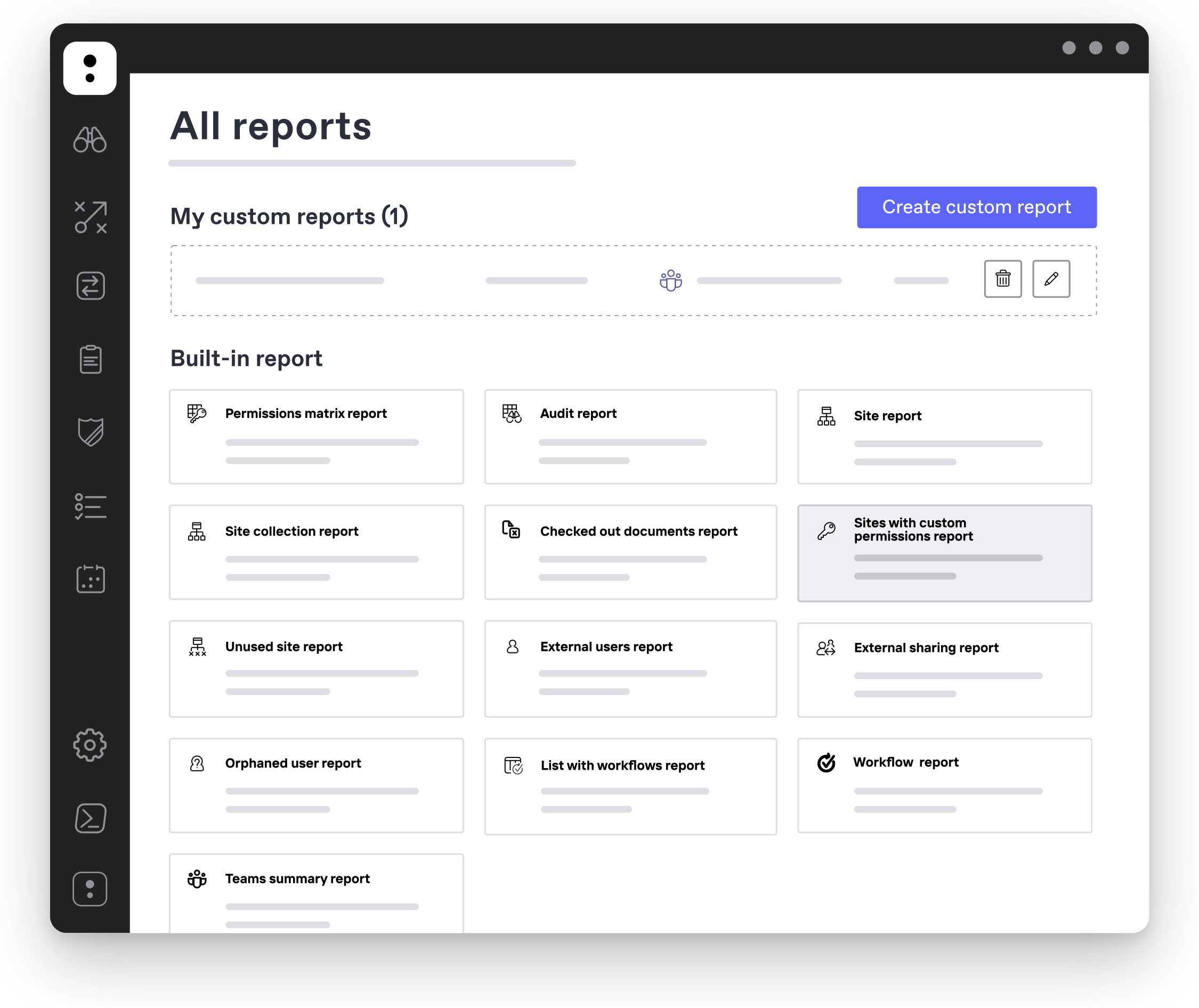 Clean up, organize and govern your tenant in a flash.
Automate processes to classify teams by purpose and sensitivity. Clean up unused resources and add owners to orphaned groups. Plus, remove old sharing links and unwanted guests.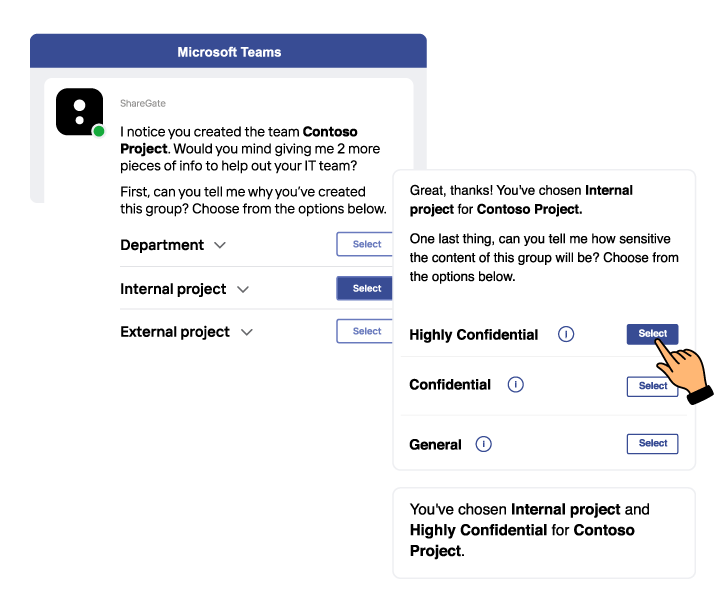 Ensure the right people have access to the right things.
Quickly see who can do what in your SharePoint environment. Copy and edit permissions in bulk. Easily control external sharing, guest access and privacy status at the container level. All before lunch.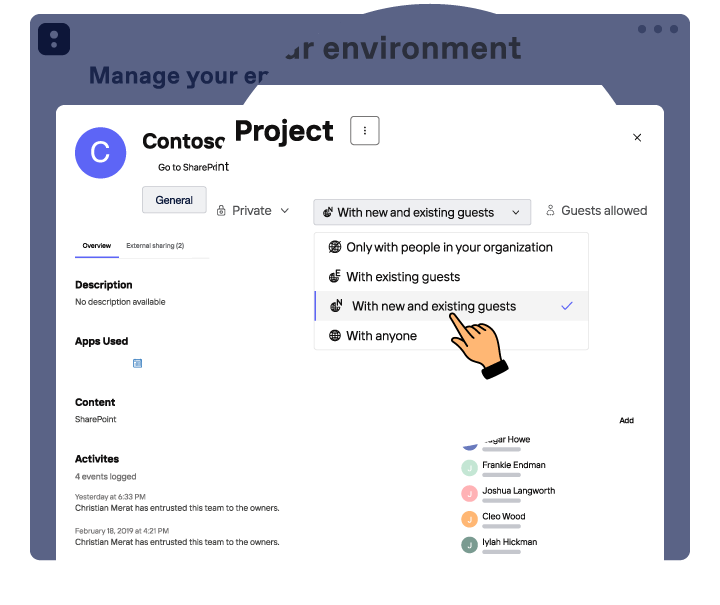 Help people use tools the right way, right away.
Make it easy for your users to select the right tool for the right job. And install guardrails so people use SharePoint and Teams right, from the get-go.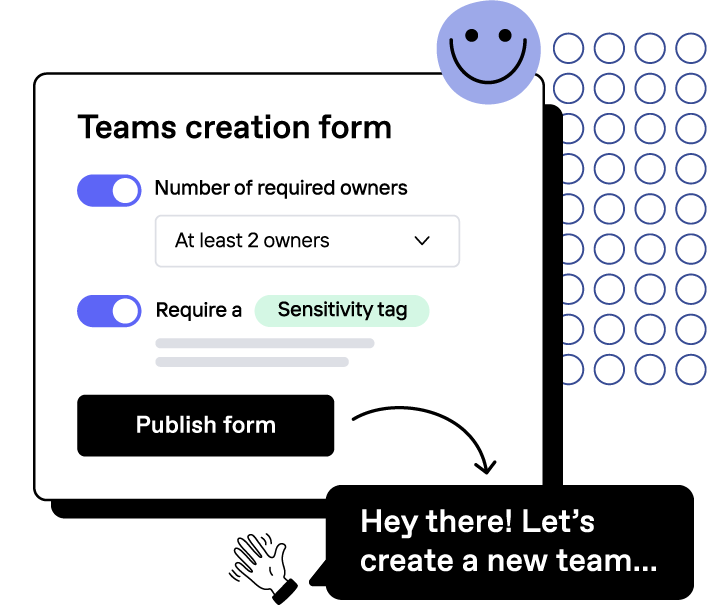 Easy to use. Easy to choose. Easy to troubleshoot.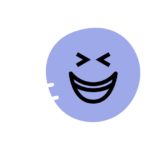 Fast, friendly tools
Unbox and go. No need to read the manual. ShareGate does exactly what you need it to do. Software made simple.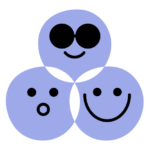 All-in-one for everyone
You've got all you need in ShareGate's handy multi-tool at one fixed price. Plus, it's backed by super-friendly Canadian service.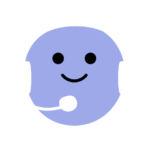 Always on standby
ShareGate's team is more than happy to help. Enjoy expert tech support. Straightforward docs. And amazing how-to resources. For free.
M365 migration without the mess.
ShareGate's easy-to-use migration tool packs a powerful set
of features that make big migration projects easy. Migrate
to Microsoft 365, move channels in Teams, merge tenants –
get everything you need for a successful move (and more),
plus unlimited support from ShareGate's award-winning team.
Download PDF
Request a Demo
Any size, any reason
Microsoft 365 migration
With ShareGate in your back pocket, everything you need for any M365 migration use case – moving to the cloud, modernization, or internal re-organization – is in your ShareGate toolkit. Quickly get full visibility to your environment, analyze it, fix it, move it, and monitor it.

Migrate from file shares, SharePoint, Office 365, or one of many other supported sources

Move content between sites and tenants

Validate your migration before and after the move
Quickly take inventory and adapt your environment
With ShareGate's powerful reporting you will quickly gain a complete view of your inventory and jump to make the needed changes to modernize, organize, and secure your environment.

Effortlessly reorganize and restructure your SharePoint content

Save time managing permissions, metadata and file structure in bulk

Monitor and secure your environment thanks to built-in and custom reports

Leave no team, channel, or chat behind!
Make sure you have the handiest tool in the box for keeping your Microsoft Teams in sync with organizational change and keeping the whole team talking.

Move channels from one team to another, or migrate entire teams from another tenant in just a few clicks

Copy one or two team items or copy it all at once. Choose from conversation history, files, membership, apps, tabs or Planner plans.

Automatically map users at the destination to ensure the right people have the right access and permissions

Review errors that could have happened during your migration, get information on how to fix them, and easily re-copy only those items.
Manage and secure Microsoft Teams
Guide users towards secure and productive collaboration
in Teams with ShareGate's automated governance platform
Download PDF
Request a Demo
Put your Microsoft Teams management on auto-pilot
ShareGate scans your tenant daily and gives you visibility over all your teams. Easily set policies to guide users to do the right thing in Teams and collaborate with owners to fix issues faster.
Automate your Teams monitoring
See what's going on with all your teams from a centralized interface without the need for PowerShell, provisioning forms, or an Azure AD Premium license.
Detect inactive teams to reduce sprawl
Automatically detect inactive teams based on user activity, and delete or archive them to keep your environment clutter-free.
Know each team's purpose and sensitivity
Understand the reason of creation and sensitivity level of each team, and customize your governance policies based on this information.
Apply custom-fit security settings to each team
Automatically control privacy status, external sharing, and guest access settings at the team level, based on each team's sensitivity.
Schedule regular external sharing and guest access reviews
Quickly see who's shared what externally, with whom, and when—and schedule reviews so owners can regularly validate externally shared links and guests within their team.
Fix issues faster with ShareGate's Teams chatbot
Contact owners directly in Teams so they can provide missing information about their team and act when a decision needs to be made.
Promote new owners to orphaned teams
Automatically detect orphaned teams and assign new owners so that there's always someone accountable to manage membership and security.
5 ways ShareGate will help you keep Teams organized and secure
It does all the heavy lifting by identifying potential issues in your environment so you can course-correct them before they escalate.
Get visibility on all your teams-from a single source of truth
Skip sifting through multiple admin centers to get visibility on your teams and Microsoft 365 groups. Connect your tenant to ShareGate and within a few minutes you'll be able to see who created teams, why they were created, whether they're currently in use and, if so, how.
Quickly identify issues with your teams without the need to pull reports or run scripts
Spot inactive or orphaned teams, ones with external shares, guests or the wrong security settings
Get automatically poked by ShareGate's Teams chatbot about issues that require your immediate attention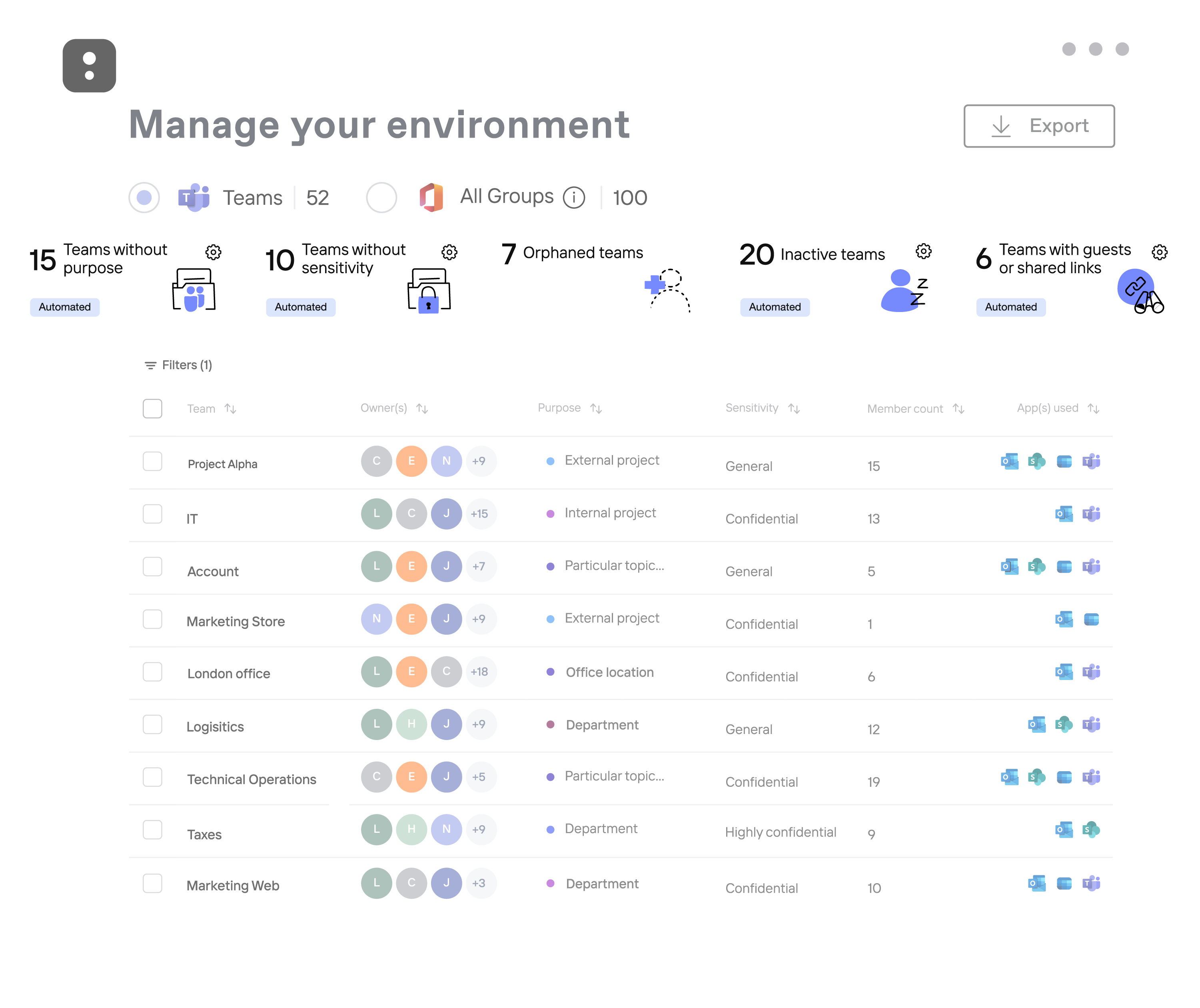 20% of your teams are inactive*. Reduce sprawl by cleaning them up
ShareGate crawls your tenant daily and looks for unused teams and groups. Delete or archive them in a click to reduce sprawl and make it easier for your users to find what they're looking for in Microsoft 365.
*Based on ShareGate customer data.
Set a team inactivity policy – no Azure AD Premium license required
Delete or archive teams yourself, or ask owners to decide via ShareGate's Teams chatbot
Archive content in your Azure storage or ShareGate's. Retrieve it even past Microsoft's 30 days soft-delete period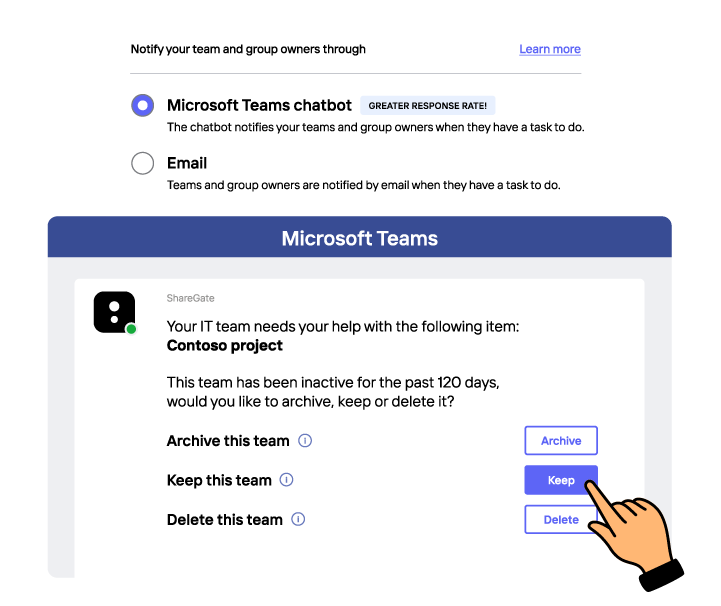 Understand why users create teams and how they use them
ShareGate's Teams chatbot helps you collect valuable information from owners so you can understand each team's purpose and level of sensitivity. That way you can assess the degree of risk involved for your business and make the right decisions about their teams.
Ask owners information about their teams without the need of a provisioning form
Categorize teams by adding a business purpose and sensitivity tag
Customize your governance policies based on team purpose and sensitivity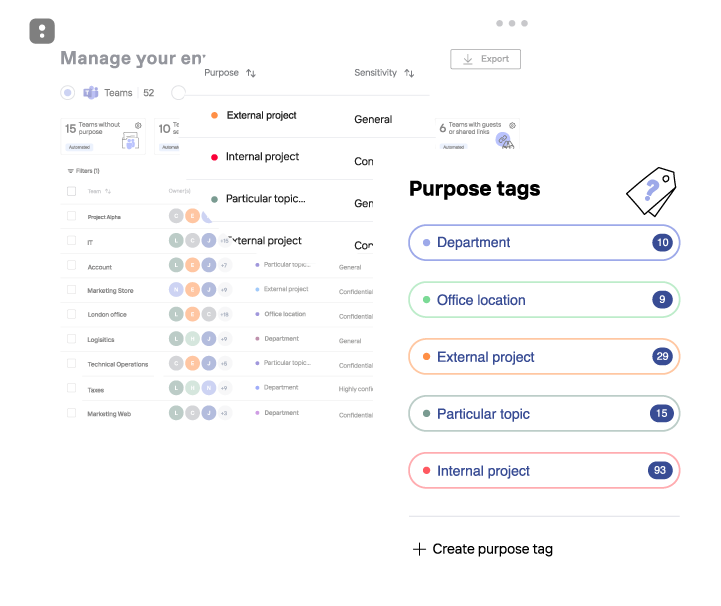 Ensure the right people have access to the right things
Right-size your level of security to the needs of each team. Automatically apply the right security settings based on each team's sensitivity and schedule regular external sharing reviews so owners can validate if their files should still be shared.
Control privacy status, external sharing and guest access permissions at the team level
See what's been shared externally by each team and revoke access when needed
Get owners to validate external sharing links and guest access periodically for ongoing peace of mind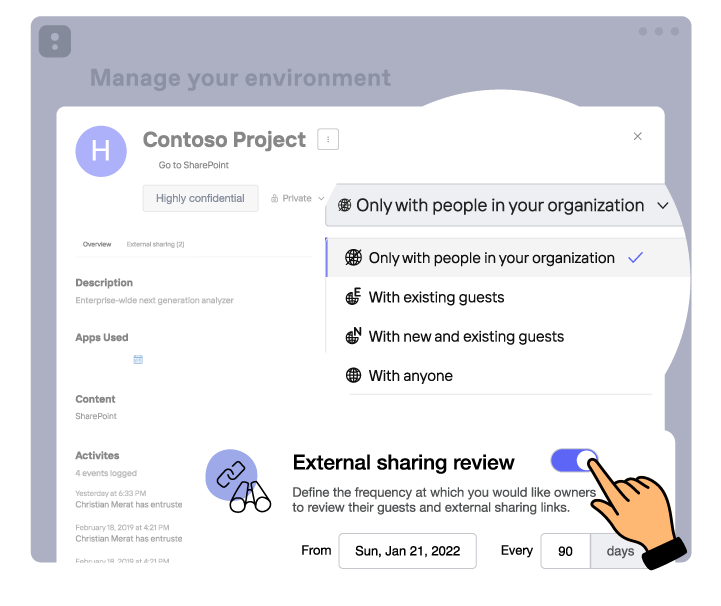 Reorganize teams and channels with ShareGate
The ShareGate subscriptions also includes ShareGate's best-in-class migration tool. With it, restructure Teams to match the way people work within your organization by easily moving channels between teams or migrating teams to another tenant.
Move teams and private and standard channels in a few clicks
Bring over chat conversation history, files, tabs and more
Reorganize and manage your SharePoint content