Changing the way web apps are secured
Best-in-class application security solutions help organizations around the world keep their web applications safe.
Invicti solutions were created to ensure that web applications stay as safe as can be, helping organizations automate detection, streamline operations, anticipate threats and act fast.
Take action and discover all vulnerabilities.

Standard
Web vulnerability scanner, which automatically tests your websites for over 7,000 security vulnerabilities. Unlike web application firewalls Acunetix helps to find the cause of the problem and eliminate it.

Premium
Web application security solution for managing the security of multiple websites, web applications, and APIs. Integration features allows to automate DevOps and issue management infrastructures.

360 Enterprise
Best-of-breed enterprise web vulnerability solution designed to be a part of complex environments.
It provides multiple integrations as well as options to integrate within custom contexts. 
Save hundreds of hours with Netsparker's web security scanner.

Standard
Powerful yet user-friendly – the best web application security scanner for small and medium businesses.

Team
The most accurate cloud-based scanner for medium to large organizations.

Enterprise
The only web application scanner that scales to meet the needs of the largest organizations in the world.
Better results in no time

Get proof that vulnerabilities are real and not false positives and have Acunetix assess the severity of the issue, giving immediately actionable insights.
Intuitive and easy to use, Acunetix eliminates lengthy setup and onboarding times. Easy to set up and start scanning in just a few clicks.
Acunetix verifies which vulnerabilities are real, eliminating the need to chase down false positives.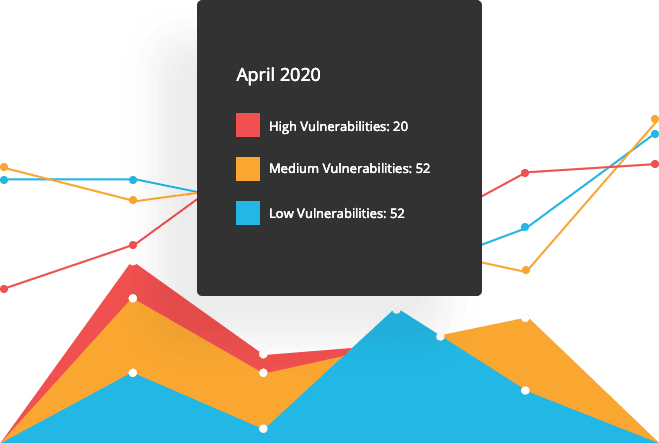 Find the vulnerabilities other tools miss
Head-to-head tests by independent researchers show that Netsparker consistently identifies more vulnerabilities than other scanning tools. And returns fewer false positives.
NetSparker finds more true vulnerabilities with a unique dynamic + interactive (DAST + IAST) scanning approach.
Lets no vulnerability go unnoticed with combined signature and behavior-based testing.
Detects vulnerabilities quickly with comprehensive scanning that doesn't sacrifice speed or accuracy.
Discover NetSparker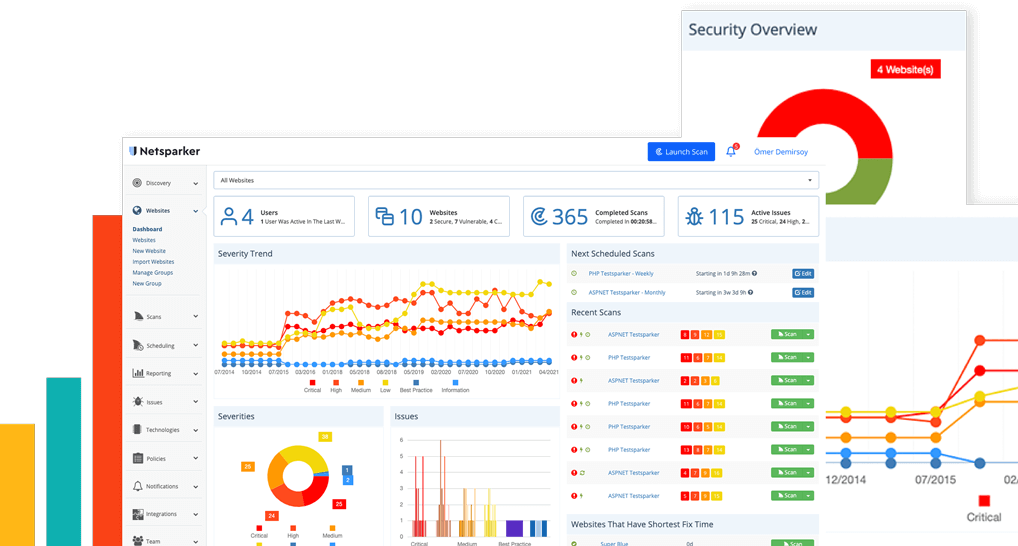 Don't waste time. Don't waste resources.
Employ the best software to do the job. Quickly. Efficiently. No mistakes.
What customers are saying
With the help of Acunetix WVS, Team Random from the Ecole de technologie superieure, focused on finding the highest number of vulnerabilities on competitors' web applications, and they managed!
As we are faced with perpetual evolving security threats and vulnerabilities, Netsparker brings a level of assurance to our business as it is included as part of our development lifecycle to help identify and mitigate such threats prior to deployment. With Netsparker being able to confirm vulnerabilities and mitigate false positives, it ensures that time is not wasted deciphering whether a vulnerability is legitimate or not.
AcuSensor greatly increases the accuracy of our scans and the logs contain detailed information about the location of the vulnerability in source code. This helps our developers find the vulnerabilities and fix them quickly.
We use Netsparker as an Automated Web Application Security Testing tool to scan the URLs of the products we directly support and host. R&D requests a scan after each sprint to assess any issues that need to be addressed either prior to release or in the next sprint based on criticality and effort to fix.
We do not have time to conduct manual testing, so Netsparker has proved to be a useful tool.