Closing the door on
patch vulnerabilities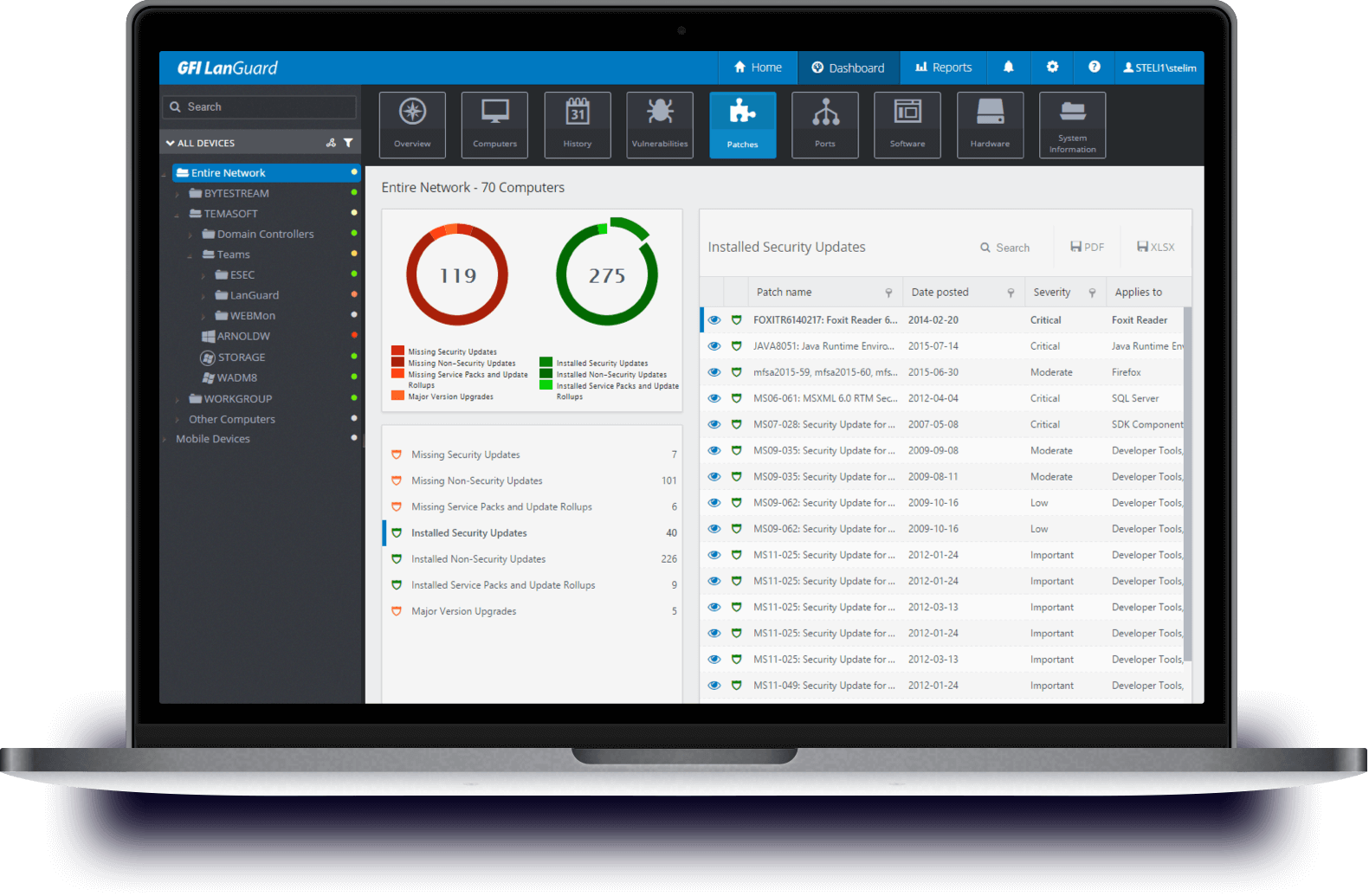 GFI SOFTWARE / KERIO – Engineered for greater IT



GFI Software's product portfolio is perfect for those IT resellers who are searching to support small and mid-sized businesses worldwide with award-winning communications and network security solutions.
GFI Software develops easier, smarter and affordable enterprise-class IT solutions for businesses. Company`s solutions enable IT administrators to easily and efficiently discover, manage and secure their business networks, systems, applications and communications wherever they exist. GFI is committed to its thousands of customers worldwide to deliver the trusted expertise, right-sized and smartly engineered IT solutions with a strong focus on security excellence.
Don't trust others. Explore yourself.
Software that fits the needs of small and medium-sized business

GFI LanGuard acts as a virtual security consultant offering Patch Management for Windows, Mac OS and Linux, Vulnerability scanning for computers and mobile devices & Network and software auditing.

Kerio Connect makes email, calendars, contacts and task management easy and affordable. Kerio Connect provides an immediate, secure access to your communications anytime, anywhere and on any device – without complexity or expensive overhead.

Kerio Control protects networks from viruses, malware and malicious activity – the easy-to-administer yet powerful all-in-one security solution.

THE IDEAL CYBERSECURITY STACK FOR SMBs
Key network security capabilities for one value-based price. GFI's Unlimited Network Security checks all the boxes of SMBs' security needs.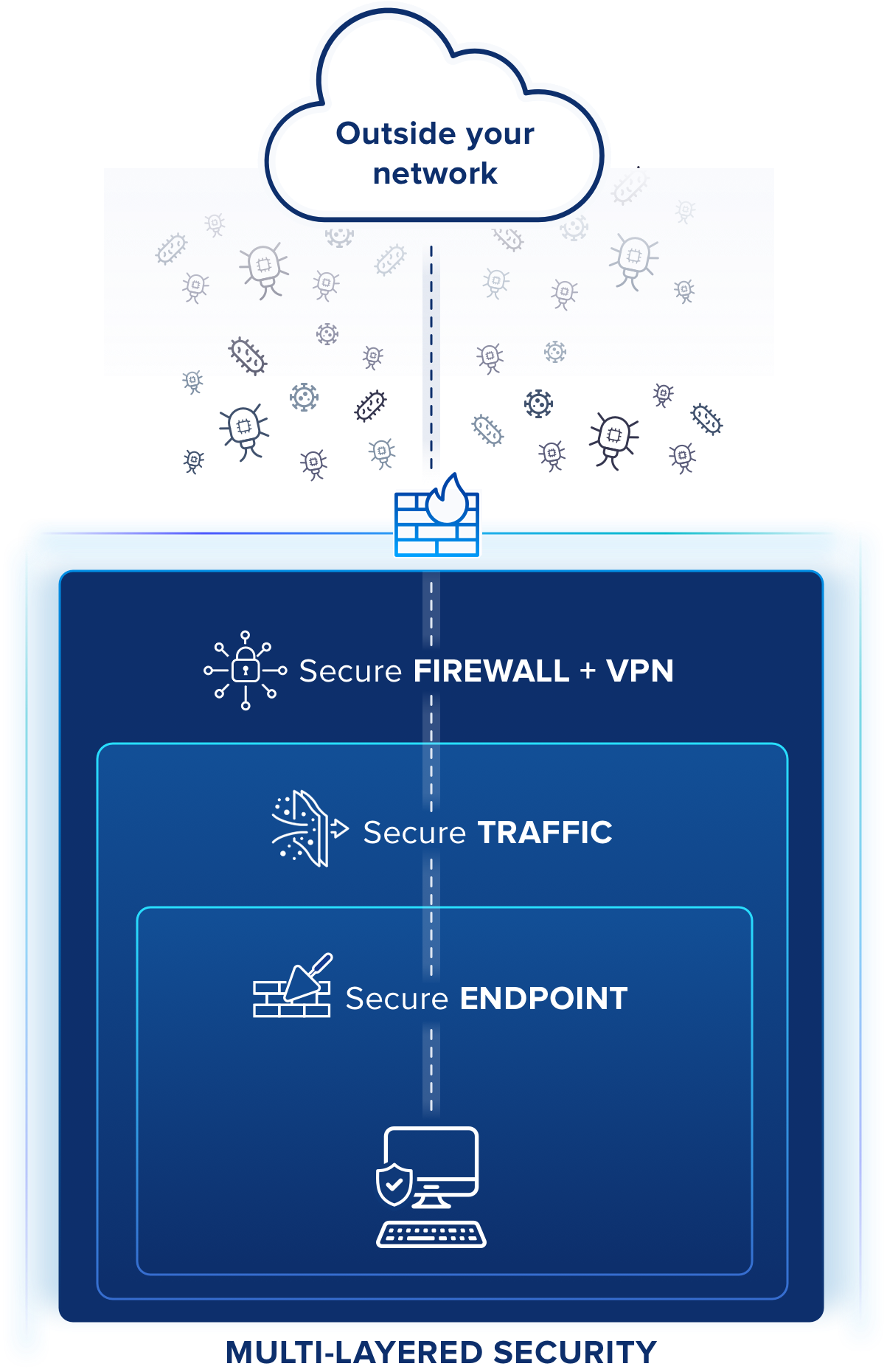 Secured Network with Firewall & intrusion prevention:
Blocked threats at a doorway
Secured Traffic with Web & Email Antivirus: Cleaned email & web traffic as it comes into any network
Secured Endpoints with Vulnerability monitoring and patching:
Fixed vulnerabilities & holes in security
GFI Unlimited is a subscription based service that gives organizations access to Kerio Control, GFI LanGuard, and MailEssentials. In addition, GFI Unlimited subscribers get access to other GFI software including GFI Archiver, GFI FaxMaker, GFI HelpDesk, Kerio Connect, and Kerio Operator.
GFI Unlimited offers a cost effective way for businesses to secure their IT resources, and because the individual components are designed for small to medium sized businesses, they are easier to deploy and use than most enterprise solutions.
AWARD WINNING SOFTWARE
GFI Software continues to receive many accolades across its portfolio from various publications and sites.
These recognize and demonstrate vendor's commitment to robust, quality products. Here are just a few of them: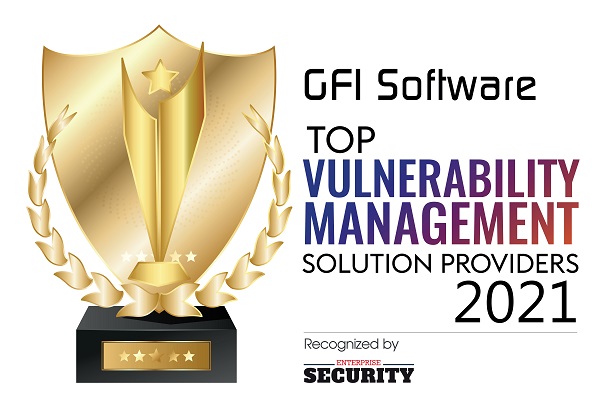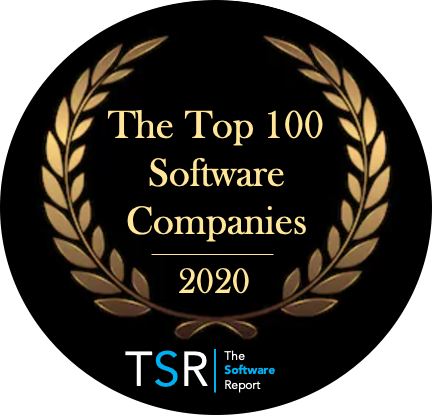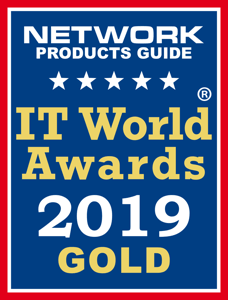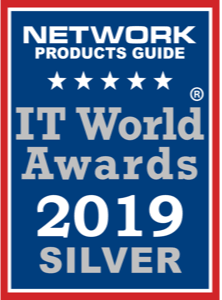 WHY GFI?
Creating products that deliver on all points makes GFI a preferred choice for the IT Resellers, Business Partners and End customers, namely small to mid-sized businesses. 
GFI focuses on developing enterprise-quality solutions for companies with generally up to 1,000 users. Company's products provide the necessary functionality to address any IT issues that might occur on daily basis. The software is easy to download, install and configure. Likewise, GFI hosted services offer simple sign-up and hassle-free use without contractual obligations or mandatory long-term commitments.
Management of any IT infrastructure can be easy, affordable and effective in one way. If GFI is chosen.
GFI products use cutting-edge technology that enables administrators to quickly and successfully deal with IT issues. The considerable recognition GFI have earned within the industry – often in comparison with much larger companies – is proof of their commitment to robust, quality products.
GFI products are designed to integrate seamlessly with all Microsoft® operating systems and networking solutions, thereby eliminating unwanted surprises. The result is an increase in performance, and a decrease in time required for maintenance and troubleshooting.
Enterprise products tend to be extremely complex, and often require a dedicated IT person – or an expensive consultant – to set them up. Smaller businesses can't exhaust their resources or time on solutions that require attention to features they don't need – and won't use.
GFI products are designed to be installed with minimum configuration and little maintenance, saving time for the administrator to focus on high priority tasks.
GFI help save money. It is done with competitive pricing that doesn't compromise quality, functionality or performance.
BOOK A MEETING WITH GFI AND QBS EXPERTS