Unitrends is built on 30 years of innovation, creating solutions to your problems
Unitrends knows that as an IT professional on a team with limited staff and a LOT of other responsibilities, you don't have the time, budget, resources, or risk tolerance to manage a complex backup environment.

Cut management time by 

50%
With pre-integrated appliances, automated recovery testing, and a massive library of supported operating systems, applications, virtual machines, and devices, Unitrends converges your entire backup & recovery needs into a simple, all-in one solution.

Reduce costs by 

33%
From 2 TB to 120 TB and everything in between, there's an appliance (physical or virtual) that fits your needs and budget. As your business grows, it's simple to scale up, out, or to the cloud.

100%

 confidence in recovery
SLA policy automation provides recoverability AND compliance with your RPOs + RTOs. Define, analyze, and report with testing daily, weekly, monthly – it's up to you!
You're interested in Unitrends?
Unitrends products work together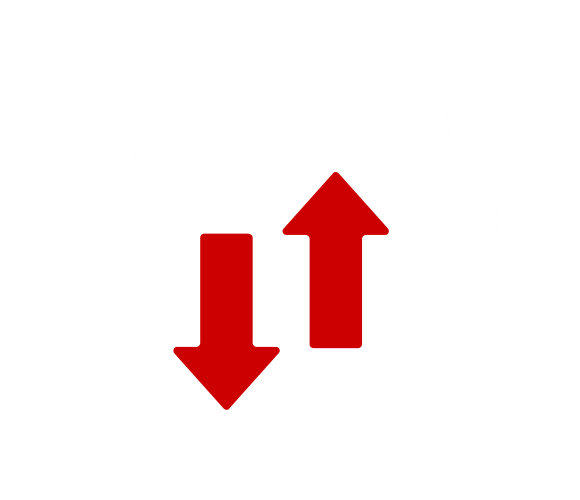 Cloud + Disaster Recovery
Fully integrated cloud backup and DRaaS to extend Unitrends data protection appliances and software.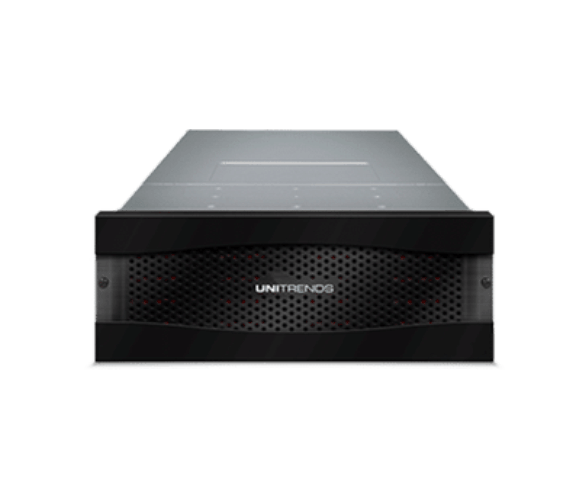 Backup Appliances + Software
Scalable all-in-one appliances to make backup, retention, and disaster protection effortless.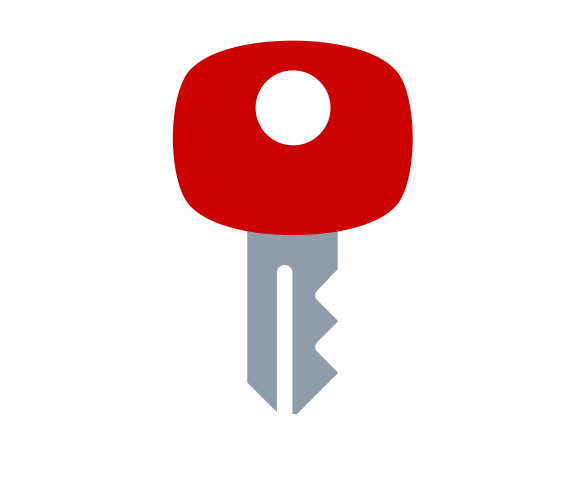 Save time and stress with internal threat monitoring and HIPPA and GDPR management.
Effortless Backup and Cloud Disaster Protection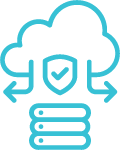 Easy to deploy all-in-one solution
Unitrends Backup software, is a prepackaged virtual appliance with fully integrated, backup, replication, deduplication, archive and instant recovery. Run it on VMware vSphere, Microsoft Hyper-V, or XenServer or deploy it as a virtual machine (VM) within the Microsoft Azure or Amazon Web Services cloud.
Automated, customizable dashboard requires 50% less administration
Manage 1000s of backups with 2 clicks. Assign role-based access to backup files for controlled, secure self-service recovery.
Automated long-term data management
for easy, capacity-saving regulatory compliance. Set custom backup and retention needed for compliance with HIPAA, SOX, GDPR and other regulations in one step.
Drive efficiency with a single view – UniView
UniView comes standard, and provides users a simple, centralized management hub. Acting as a Unitrends command center, UniView is unique to you – where your data lives and how you need to recover it.
BCDR For Your New Normal
Data is exploding, but not in one place. Unitrends' new normal has forced exponential data growth not just in our data centers, but also from remote workforces and in SaaS productivity platforms, such as Microsoft Office 365.
More businesses are leveraging the cloud for BCDR to avoid managing unnecessary infrastructure. As infrastructure gets more complicated with hybrid and multi-cloud strategies, protecting it and keeping it running is more complex, costly and unreliable.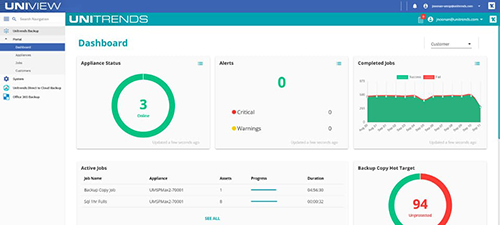 Unitrends backup software
identifies and resolves VSS and other software issues that threaten backup and recovery before they happen.
Automatic testing
Recovery Assurance automatically tests full application restorations, measures actual recovery time and recovery points, analyzes compliance with SLAs, identifies potential threats to recovery and proactively recommends steps for correcting them.
Advanced, AI-based ransomware detection
analyzes patterns of data characteristics and alerts admins of early warning signs of ransomware attack.
Cloud-empowered continuity
Integrates with Unitrends Forever Cloud for long-term retention. Add Unitrends disaster recovery-as-a-service (DRaaS) to spin up and failover to instances in cloud for fast recovery. Pair with 3rd party hyperscale clouds for low cost cloud storage or run in the Microsoft Azure Cloud or Amazon Web Services to protect cloud-native workloads.
Cut capacity and bandwidth utilization.
Built-in adaptive deduplication combines compression with global and inline deduplication reduces capacity by 20:1 for secure byte-level data transmission and cost-saving storage.
Advanced instant recovery.
The only solution that provides instant recovery for Windows, VMware vSphere, Microsoft Hyper-V and Unified Bare Metal Recovery.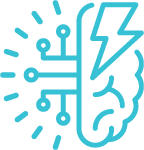 THE EASIEST DATA PROTECTION
Effortless Backup and Cloud Data Protection
Protecting your data shouldn't mean added work or complexity.
Save time, eliminate human error, and meet regulatory requirements.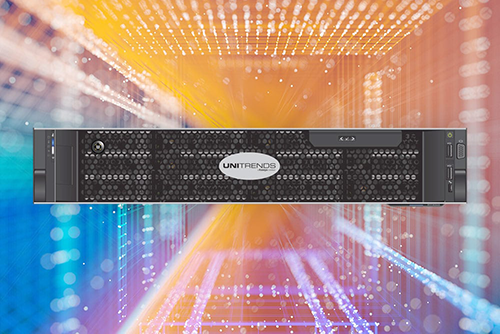 Frictionless Support
All-in-one simplicity means no multivendor finger pointing. Just comprehensive, 24/7/365 support from award-winning experts.

Easy Scalability
Manage appliances at multiple locations from a single intuitive interface. Easily scale up, out, and to the cloud for long-term retention. Protect data ranging from 2 TB to 2 EB in a single pane of glass.

One-Click On-Appliance Recovery
Supercharged computing power in Recovery Series MAX appliances deliver one-click failover to applications running on the appliance. Perfect for MSPs and remote or branch offices with limited on-premises recovery infrastructure.

Fast, Effortless Installation
Appliances are preconfigured with hardware, software, and networking. Just rack, connect, and go.

Automated Regulatory Compliance
SLA policy automation lets you define and schedule backups and archiving to meet recovery time and recovery point objectives (RTO and RPO) and retention requirements in one easy step.

50% Less Admin Time
Intuitive, purpose-built management console lets you easily search, filter, manage, and recover thousands of backups.

Predictive analytics proactively identifies and resolves threats to recovery before they happen.

Hands-Free Troubleshooting
Self-healing software detects and automatically corrects VSS errors and a variety of other software problems.

Self-Healing Hardware
Self-healing technology reduces disk drive related downtime up to 90% by monitoring and correcting most sources of RAID-level failures, and it automatically alerts support if needed.

Automatic Disaster Recovery Testing
Application-level recoverability testing validates compliance with RTOs (Recovery Time Objective) and RPOs (Recovery Point Objective), and ensures safe recovery from malware-free backups.

AI-based Ransomware Protection
Predictive analytics monitors data characteristics and alerts administrators to catch ransomware in the act. Hardened, Linux-based design protects appliances from Windows-based ransomware.
You're interested in Unitrends?
See How Effortless Disaster Recovery (DR) Can Be
Unitrends white glove disaster recovery-as-a-service (DRaaS) reduces the cost and complexity of protecting your critical workloads from ransomware, natural disasters, infrastructure failures and other common threats. Unitrends DRaaS delivers rapid spin-up of your critical systems and applications in the secure Unitrends cloud, at a cost significantly lower than building and managing your own off-site DR.

Unitrends Does the Heavy Lifting
Unitrends cloud and DR experts take responsibility for your entire DRaaS process, from installation in the purpose-built cloud to failover and recovery of service to failback to your operational data center.

One Phone Call Does It All
Start recovery with one call to Unitrends' US-based support team. They'll create and issue an SSL VPN that redirects your users to the Unitrends Cloud where your applications are running with your latest data for fast, effortless recovery of service. They'll handle failing operations back to your restored data center when you're ready.

Automatic Testing Takes the Uncertainty Out of Recovery
Unitrends can automatically test recoveries weekly or monthly at the application level. They'll email you an easy-to-read report that you can share with auditors (and your boss) documenting your compliance with recovery time and recovery point objectives (RTOs and RPOs), retention requirements, and more.

The Protection You Need at a Cost You Can Afford
Unitrends offers flexible cost-efficient DRaaS options based on how fast you need to recover your applications. Choose 1 hour or 24-hour recovery times – guaranteed in writing for business-critical applications and an unlimited recovery option for everything else. 
Simple Recovery, Unlimited Cloud Retention
Your cloud-based Exchange Online, SharePoint Online, and OneDrive for Business data is critical, and it's at risk. Get daily, automated backup with unlimited storage & point-in-time, granular restore of mail, calendar, OneDrive, and SharePoint with Spanning Backup for Microsoft 365.

Email Recovery in Seconds for Exchange Online
Recover a lost email in seconds instead of hours with fast search and an intuitive interface built for recovery. Need more? Restore folders, calendars, or entire mailboxes, which you can't do with Microsoft 365's built-in archiving and backup tools.

Dark Web Monitoring
Built in dark web monitoring alerts you of compromised or stolen credentials, enabling you to take proactive steps to secure those accounts before any malicious activity occurs. You can then leverage Microsoft 365 and Spanning's audit, reporting, and search capabilities to determine if data loss has taken place and restore any corrupted data in just a few clicks.

Delete-Proof Protection for Exchange, SharePoint, & OneDrive
Your mobile workforce can work from anywhere and always access their files on Microsoft 365. But they can delete those files, too. Spanning Backup for Microsoft 365 lets you go back in time as far as you need and restore files with ease.

Secure and HIPAA Compliant Backup
Spanning Backup for Microsoft 365 has successfully completed the SSAE 16 SOC 2 Type II audit process, a rigorous evaluation of operational and security controls. For U.S. customers, Spanning is a HIPAA-compliant solution and is happy to walk your organization through their Business Associate Agreement.

Extreme Usability
From free trial through purchase, installation and use, Spanning Backup for Microsoft 365 is easy to use. With a 'set it and forget it' design approach, it requires minimal training and enables you to manage data backup and restore functions quickly and easily, freeing up your time for more strategic tasks.

Data and File Retention in the Cloud
Spanning Backup for Microsoft 365 delivers unlimited retention and storage in the cloud for one low price per user. It adapts to the way organizations work and use Microsoft 365—mobile-first, cloud-first. Conveniently manage backup activities from any device – mobile, tablet or PC.
Unitrends' incentive program 
UniRewards is an incentive program where participating partner reps earn rewards each time they complete a qualifying activity. UniRewards bonuses are in addition to sales discounts, margins or applicable rebates, unless otherwise stated.
Get $100 (Sales)
Unitrends Deal Registration:
Approved opportunity with an initial scoped value at over $5K (net to Unitrends).
Get $50 (Sales)
Spanning-Only Deal Registration:
Approved standalone Spanning opportunity with 50+ seats.
Must be an opportunity with a new customer
Active open opportunities in Unitends CRM do not qualify for deal registration
Get $100 up to $1,000 (Sales)
Closed/Won Payout: Based on final deal value (net to Unitrends)  
$5,000 – $34,999           ($100)
$35,000 – $69,999         ($300)
$70,000 – $99,999         ($500)
$100,000 or more       ($1,000)
Get $250 for (Pre Sales)
Tech Win Bonus:
Partner SE helps drive 100% Technical Win with the Customer
(Opportunity must be registered and have scoped value of $25K or more)
Get $25 (Training & Certification)
Achieving Certification:
Unitrends Sales Professional (USP)
Unitrends Technical Sales Professional (UTSP)
Become Unitrends Partner!